YouTube for Musicians
A Musician-friendly Browser Extension for YouTube.com
Our media player is loved by musicians all over the world because you can loop sections of videos. Now you can add our media controller directly to YouTube.com by installing our browser extension.
Your browser (CCBot) is not currently supported.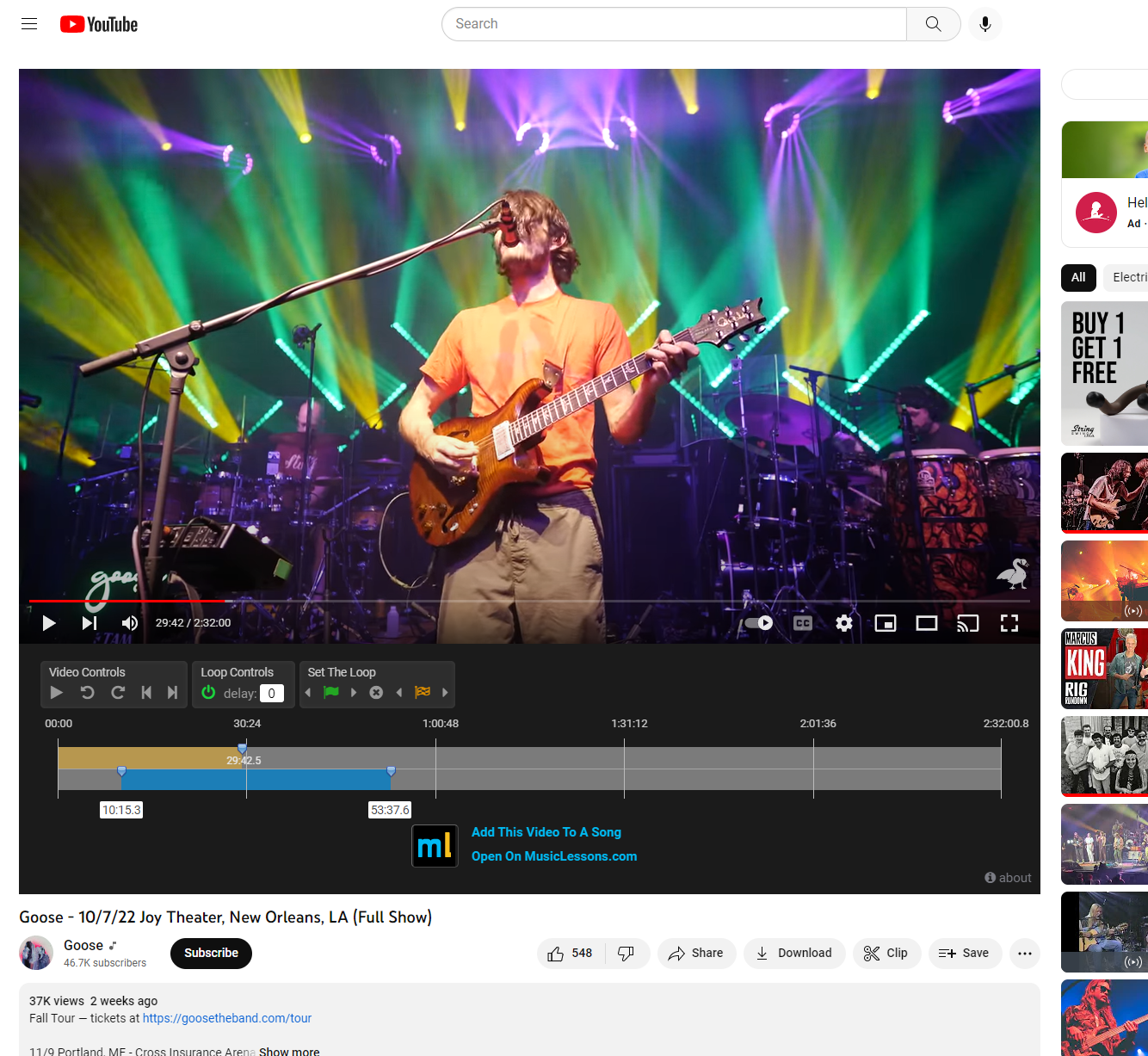 ---
YouTube for Musicians currently works with the Google Chrome and Microsoft Edge browsers. Versions for Apple Safari and Mozilla Firefox will be available soon. You viewing this page with the CCBot browser.
---
Why Do I Need This Extension?
Musicians use YouTube all the time to learn music, but the YouTube video controller is not ideal to use when you want to repeat sections of a song. Our browser extension solves this problem by adding our musician-friendly controls directly to videos you watch on YouTube.com.
What Does The Extension Do?
The YouTube for Musicians browser extension adds a simple, musician-friendly video controller directly below a video you watch on YouTube.com. Features include:
Create repeating loops

Add a delay at the end of your loops

Quickly import videos into your song library

Your privacy is important, we do not track users!

Controls do not auto-hide when video is playing

YouTube native controls are still available
Feedback & Support
Please send us an email at support@musiclessons.com if you have any feedback, questions, or problems using this extension.